Undying Flower
Our First Playable Prototype!
---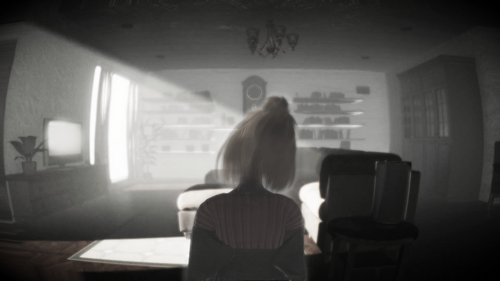 Hi Everyone! This is our first devlog!
We're Calcatz, and we're proudly present the first playable prototype of our current Project "Undying Flower" here on itch.io!!

*hurray hurray confetti emoji everywhere

We don't really have much to say for this first post, this game is targeted for PS4, and we've been working on this prototype for three months now, and we're so excited to finally published it.
This first prototype focused on only the core gameplay, where you can rewind an event over and over again to finish the puzzle and clear the objectives! There's a lot of unfinished stuff like, buggy animations, characters face not yet animated, sounds, etc (cause this is a prototype duh..) but this prototype should represent the core gameplay enough. (at least we think it is)

Of course, you guys will be the one to judge if this idea works or not, this is still in a proof of concept stage so we need a lot of feedback to make this project successful!

You can join us in the journey by giving us some feedback for the future development of this game! There's a feedback form in the game that you can fill, or just put it in the comment! We would really appreciate it if you do so :)
Well, that's it for now, we're going to update the game frequently, and post some more in the future!

Follow us on Social Media!
Happy playing!

Files
UndyingFlower_v0.0.1.zip
169 MB
Apr 07, 2019